The Lady Luck Fishing Village, coined by Ray, is my current project on the Creative map, and I'm really loving it so far. I've never really worked in Creative other than to test things out, and the experience so far has been great

So this is a fishing village, filled with struggling fishermen who have a less than ideal spot to make a living. They're outside the castle walls on a gravely beach. The houses will be small and rickety, patchwork materials mostly. Wood and stone are the main materials, and most of the houses will be very small, patched with various materials, and covered with vines and leaves.
Simple is what I'm going for, maybe a little dreary.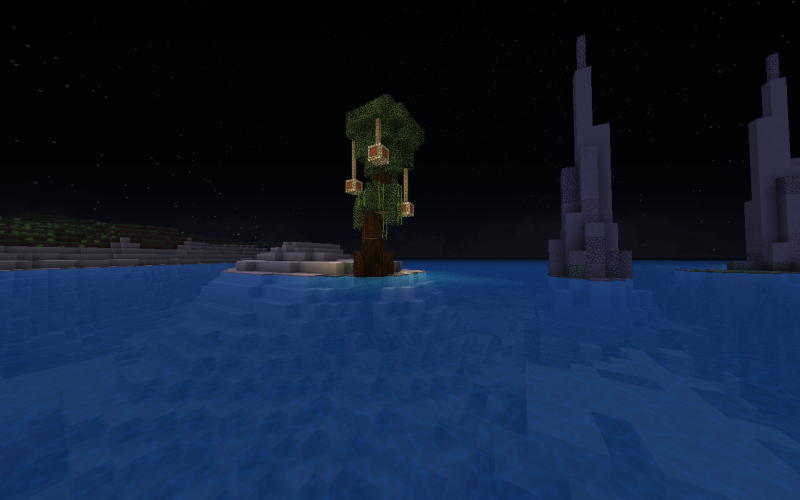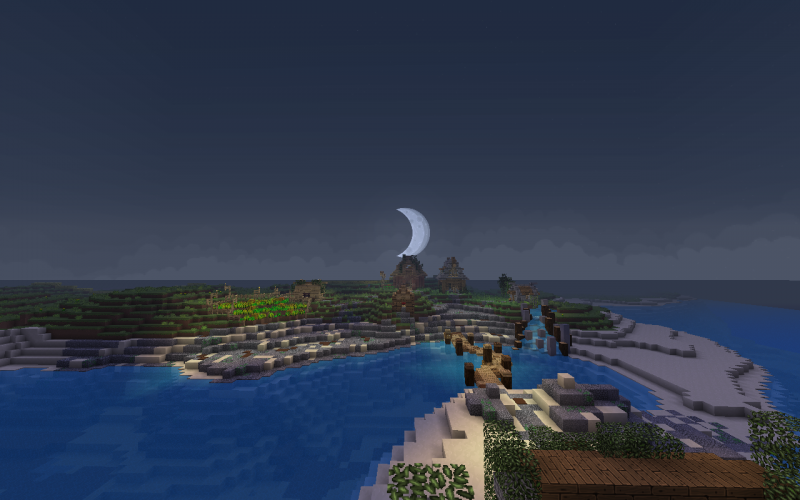 A distant overview of the progress so far just as day is about to break.