Because 1.7 seems to be sweeping down upon us, and the likely hood of a Castle Rayvo ever being built gets slimmer and slimmer, I plopped this bad boy down in the Art District so King Rayvolution would have somewhere to lay his fat weary head.
He'll have to slum it in the Art district with all the fancy pretentious folks with their paint brushes and plays until he enslaves another empire and forces them to build his castle.
This design isn't my own and is most likely pulled from YouTube or PMC, but I can't say for sure where. I had the skeleton of this built in a Creative world where I plop down a lot of housing when I'm trying improve my building. I only had the beams and roofing done in Creative, so that must have been what I was mucking around with. Anyway, I decided to copy it over to here and finish it off.
It has no interior, because right now, ain't nobody got time fo dat. It sure is pretty on the outside, though.

And because I've been left to my own devices, this also gets a silly Canadian name.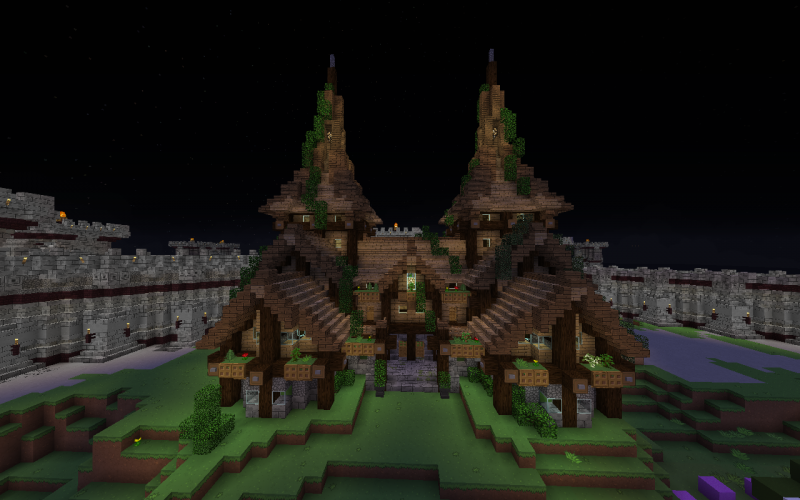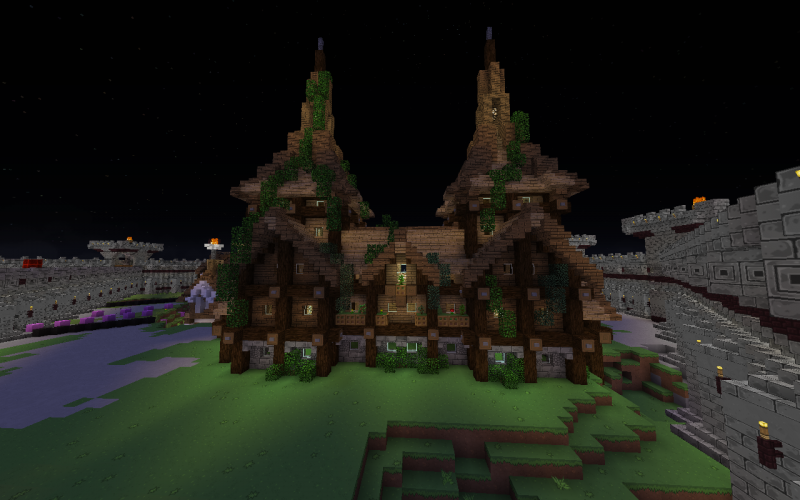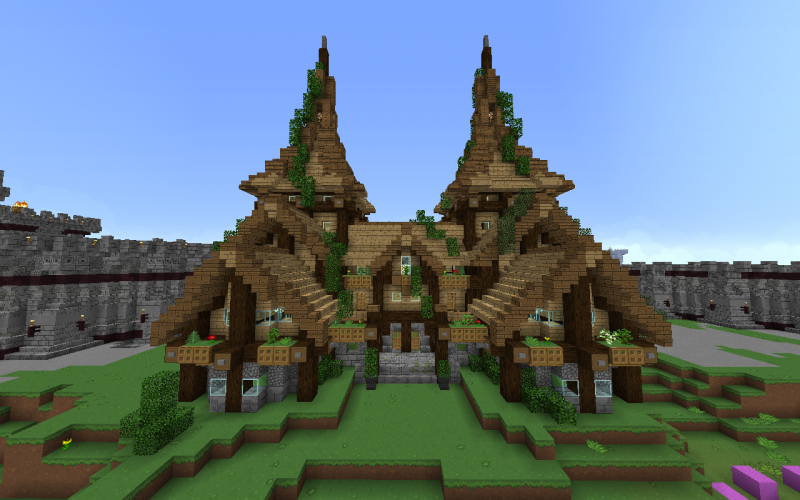 HERE is some info on Tuktoyaktuk if anyone is curious.