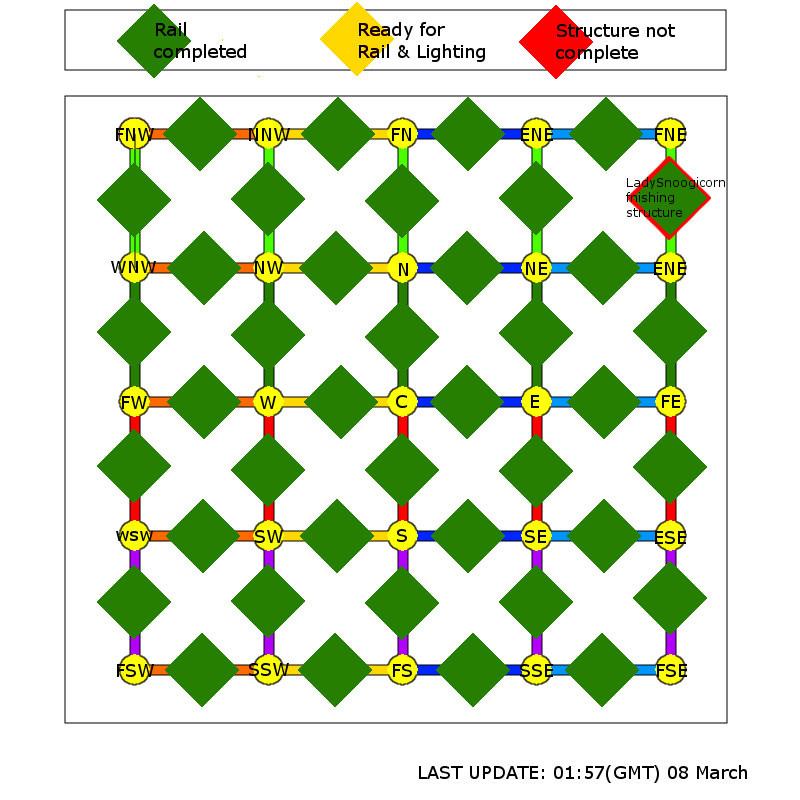 ALL RAILS ARE NOW PLACED

Just a couple of lines are being structurally finished but all stations are now connected by rail.
ENE > FNE - LadySnoogicorn (Rails Usable)


Many thanks to everyone that has helped and contributed to this massive project, but alas, it is still not complete. Redstone needs to be fitted to all the stations at some point to allow player connections.
Edited by WordlyWalker, 07 March 2014 - 07:02 PM.