Ok, I've been having so much fun with my storage room that I just had to post some screenshots. I thought up a new idea about how to label the chests (signs are tired, and item frames have been done before). So I thought I'd stack my chest inlaid into the wall, recessed into a 2x2 area, like I normally do. This time however, I put in custom backs to these recesses where the blocks I place actually show whats inside the chest with no need for a sign or frame.
This quickly got out of hand, and now I'm making as much as a small room per chest. It's tough getting some of them to look right, but I'm having a ton of fun with it!
Also, I put a picture of a diamond pick into the floor using real diamond block! Classy.
Here's some pictures: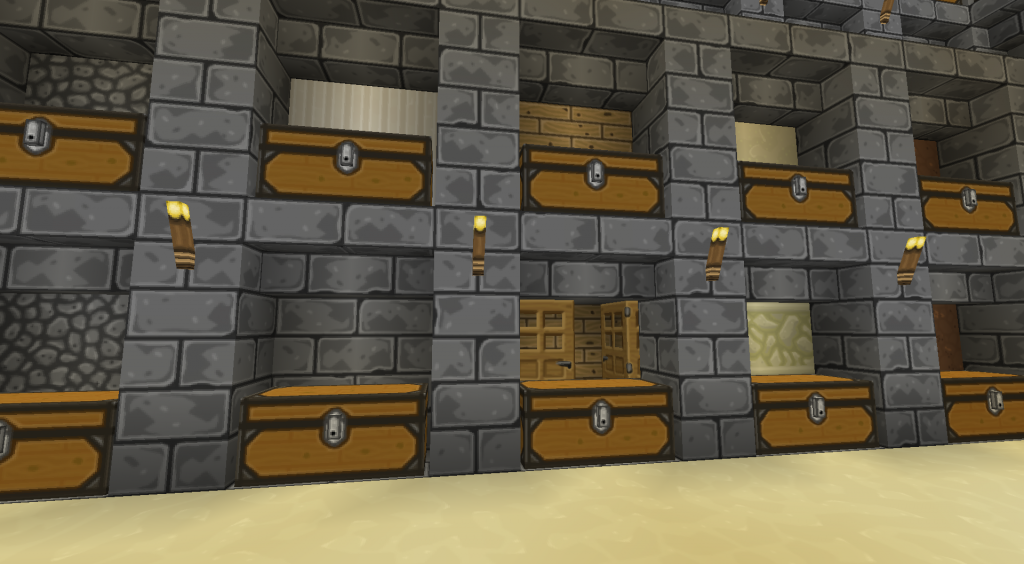 From left to right, top then bottom: cobble, quartz, logs and planks, sand, dirt, cobble, stone brick stuff, wood products (doors, fencing, etc), sandstone, dirt.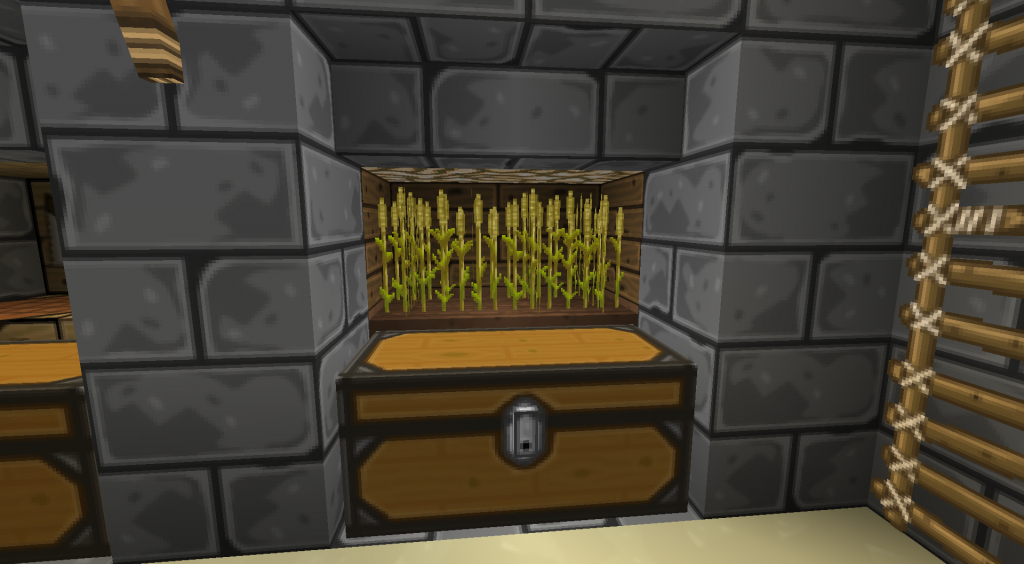 This is the raw food chest.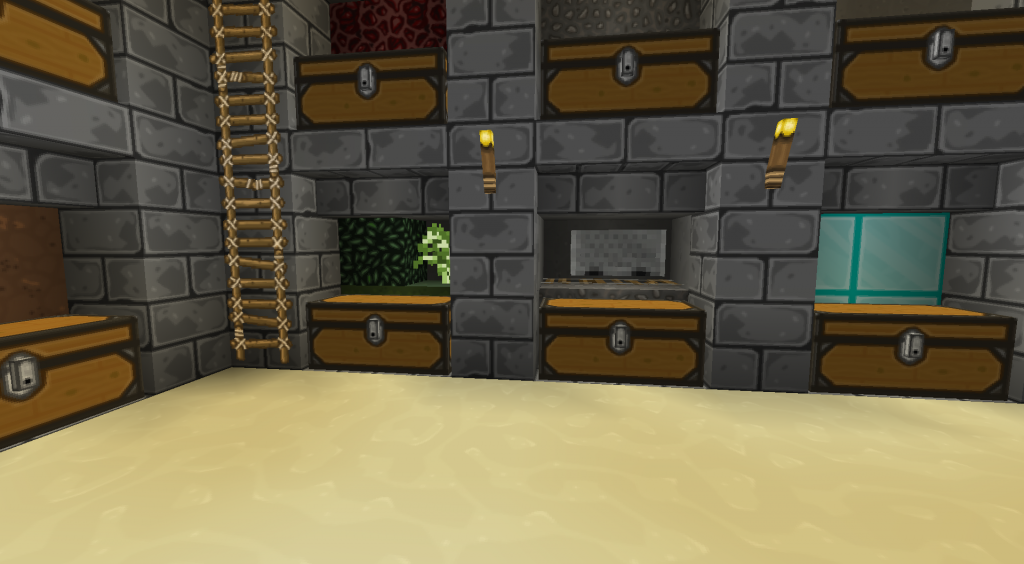 From left to right, top then bottom: Nether stuff, gravel, [empty], landscaping, minecarts and track, diamonds!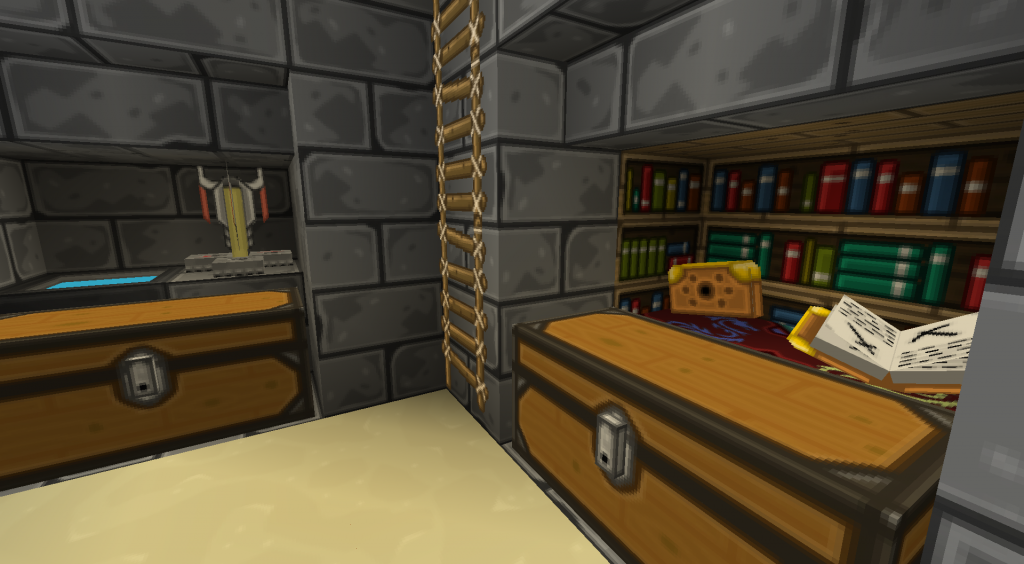 Brewing and Enchanting.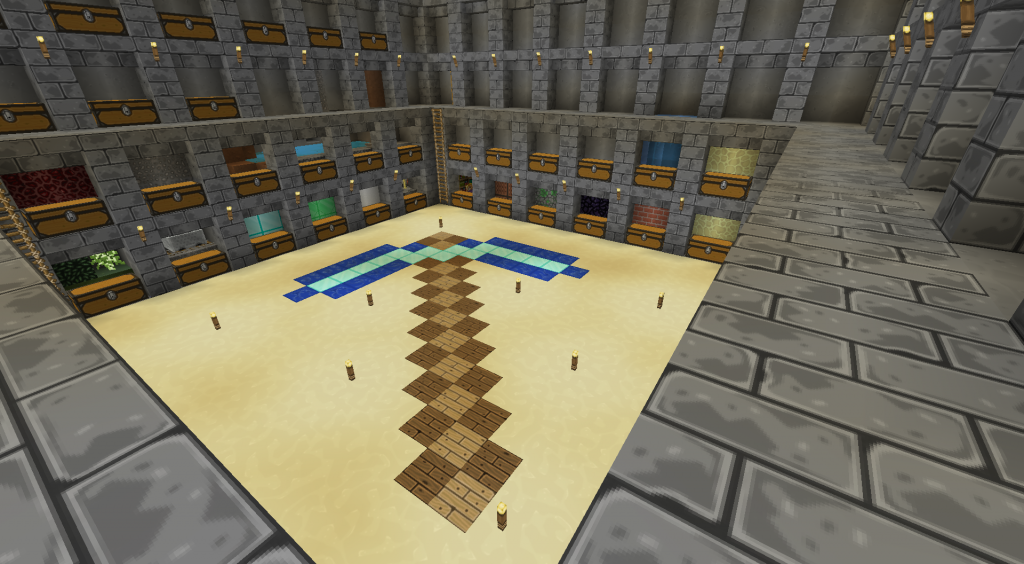 A view of the floor. I still have many empty slots in my storage room by design - I plan to use this for a long time!
There's more - I didn't take a pic of everything. Feel free to stop by anytime - you'll see my sign out east!
Anyways, I hope you guys like it. I'm having a lot of fun with it

BONUS EDIT: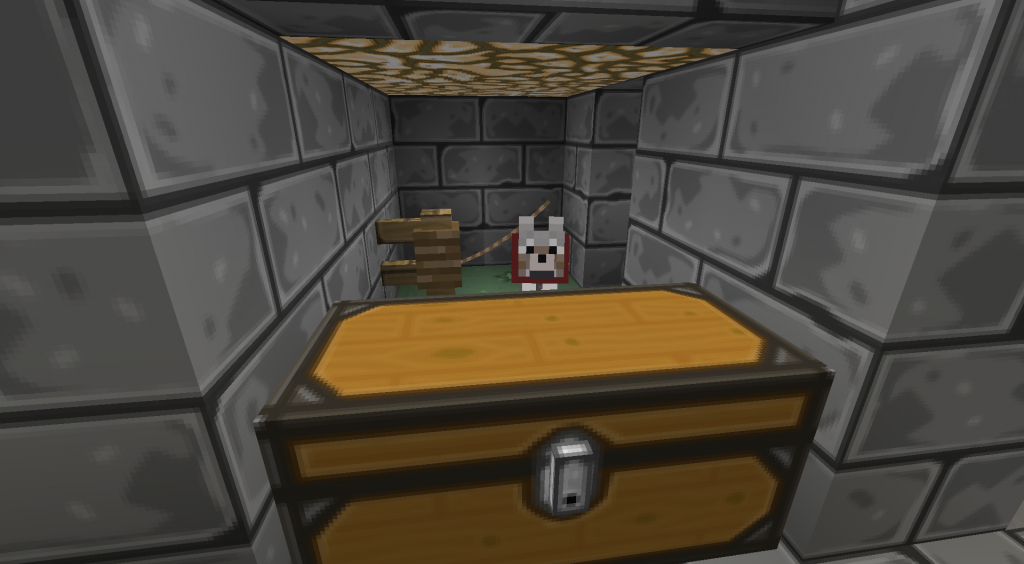 Pet Accessories.