The Cat Files
Started by
InvisibleCat007
,
Mar 25 2015 06:40 PM
Posted 09 April 2015 - 01:27 AM
LOL I still have my eye on Meg's cat Waffles. What an adorable kitty!

My one eye is closed so I can keep an eye on myself. The other eye remains cracked open so I can keep an eye on you. For you are beautiful and someone must hold a space for you to shine and live in complete freedom when you will not see. What this means in literal context is this: Each of my two eyes are looking 'at you' and 'for you'. – Dustin Strong
---
Posted 09 April 2015 - 08:49 AM
Ethawn and I's furry beasts- PW (short for PeeWee (Furman)) and Tink.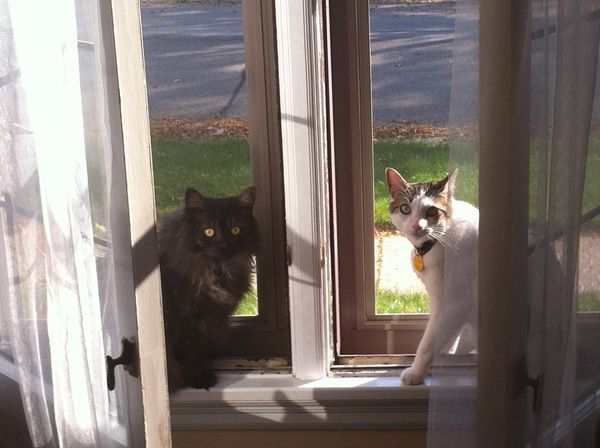 PW thinks he's a child, and sleeps under the covers, tucked in between us at night. v_v
Tink is the resident curmudgeon.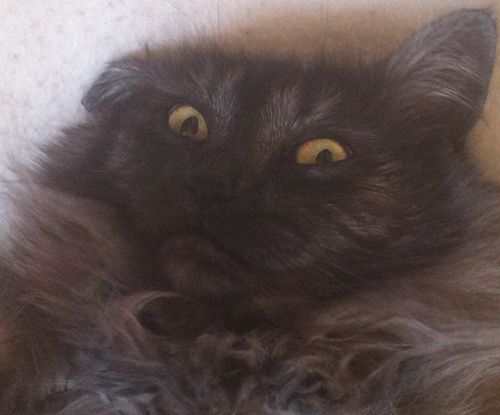 Minecraft: Like Legos but with death.
---
Posted 09 April 2015 - 08:52 AM
Lovely cats! Tink looks like a real character 8)
---
---
0 user(s) are reading this topic
0 members, 0 guests, 0 anonymous users