Archives
Old posts that no longer belong anywhere.
Archives'">

To discuss and all SG6 public services, like the city, rails and public buildings. This forum will be archived once everything is complete.

Discussion and planning of all Creative Project builds.

SixtyGig Groups threads, one thread per group! Here, you can join a group, manage the goings on in your group or start up a new one!

All discussions about SixtyCity. Including player's plans, ideas, concepts, etc.

Official community projects thread.

All community projects must be posted here, and approved by me before they can be started. Please read the rules before getting involved in, or start a community project!

Full listing of all open Admin Service requests. All requests are posted here after you submit them via the Admin Service request page sound in the Admin Service section.

All completed requests are deleted from the list.
Topic
Started By
Stats
Last Post Info

Pinned
Started by Rayvolution,

09 Feb 2011


Pinned
Started by Rayvolution,

28 Mar 2011


Pinned
Started by Rayvolution,

21 May 2011


Pinned
Started by Rayvolution,

11 Mar 2011
Hot 108 replies
13,274 views


Pinned
Started by Rayvolution,

29 Apr 2011

Started by skydealer,

03 Apr 2012

Started by Rayvolution,

29 Mar 2012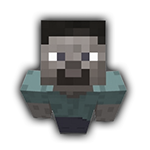 latyper
Started by skydealer,

02 Mar 2012

Started by skydealer,

06 Feb 2012

Started by

itsdann,

23 Feb 2012

Started by skydealer,

29 Jan 2012

Started by ananda11,

25 Nov 2011

Started by Rayvolution,

06 Sep 2011

Started by
latyper

,

10 Sep 2011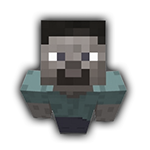 latyper

Started by GarrikP,

30 Jul 2011

Started by

gtal71971,

19 May 2011

Started by

Balkep,

27 Apr 2011

Started by
Lord_Azamoth

,

14 Apr 2011

Started by

Eryng,

23 Mar 2011

Lord_Azamoth
Started by Rayvolution,

17 Mar 2011

Single page
Please log in to post a topic